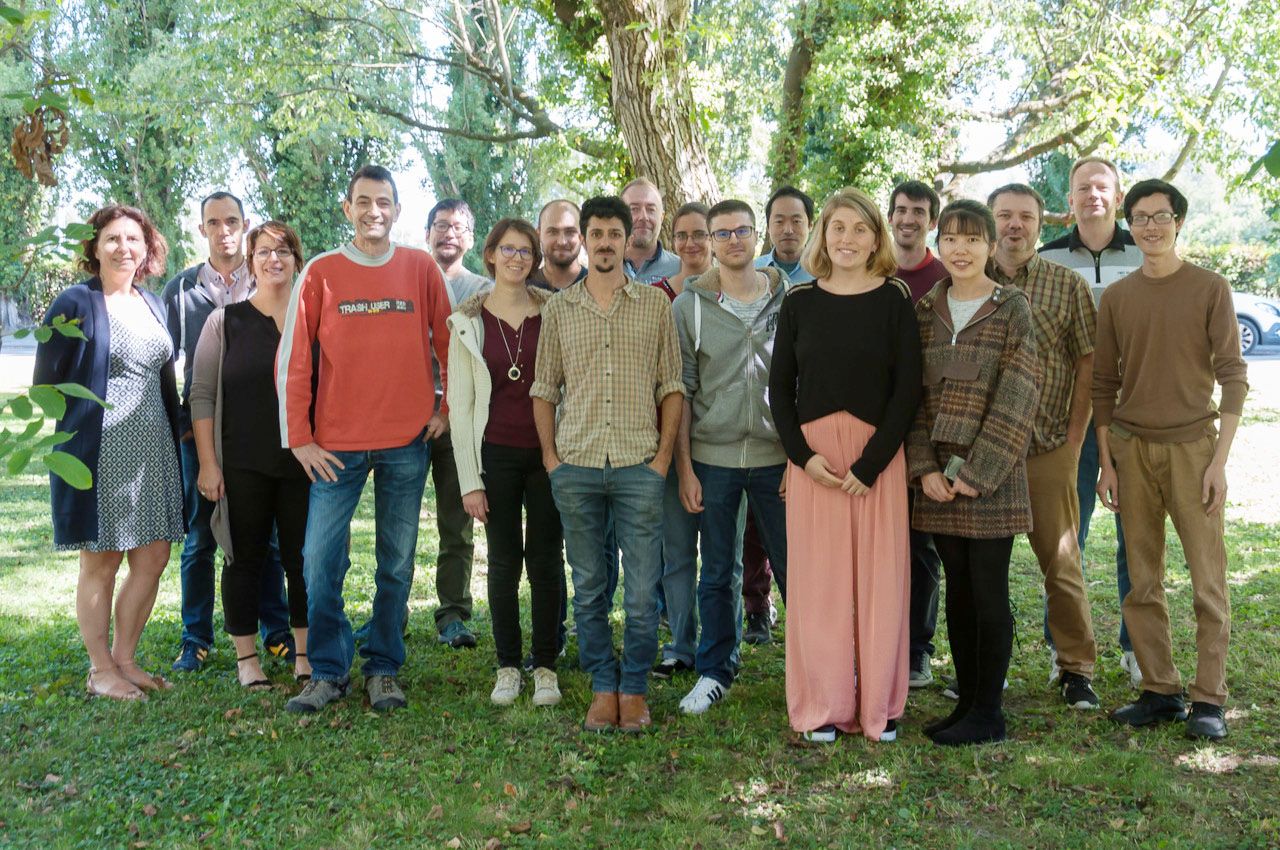 The rarefaction of fossil resources combined with the dramatic environmental consequences of petroleum-based materials has greatly accelerated the interest in developing new bio-based materials. Research in this area is a major societal issue to support the transitions in the context of fossil resources exploitation and the consequences of their future depletion.
Several polysaccharides are involved in the architecture of many organisms (terrestrial plants, algae, mushrooms, crustaceans, insects, etc.) within which they often appear in the form of semi-crystalline objects for which at least one of the dimensions is at the nanometric scale. The micro / nanocrystals of cellulose or chitin that can be extracted from biomass vary in size. They have attractive qualities (natural abundance, renewability, biocompatibility and biodegradability) and unique physical and chemical characteristics (lightness, chirality, marked anisometry of shape and anisotropy of properties). These crystals are participate to the mechanical properties of the organisms which synthesize them, but after extraction, they are also elementary bricks of choice for creating a new generation of advanced materials compatible with the concepts of sustainable development. They are found in many forms and names (nanocrystals, nanofibrils, microfibrils, whiskers, etc.). They have raised the enthusiasm of academic researchers but also from industries, as evidenced by the considerable increase in the number of publications and patents in the field over the past ten years. These objects, their extraction, characterization and physical or chemical modification, in their native environment or transformed into various materials (aerogels, nanocomposites, suspended complexes, thin films, etc.) are at the heart of SPG team's research.

However, understanding their biosynthesis and structuring within natural organisms and the rational development of such materials based on (or containing) polysaccharide nanocrystals, requires increasing our fundamental knowledge of their structure at different lengthscales. The objective of the team is therefore to establish structure-property relationships according to a multiscale strategy by studying the structure, morphology and organization of these nanocrystals at the atomic, molecular, supramolecular or colloidal, and macroscopic scales.

Our research relies on the tools and concepts from various scientific fields including crystallography, biophysics, soft matter, colloids, polymers and materials sciences, in combination with many advanced imaging and spectroscopy techniques, thermomechanical analysis and modeling: solid-state NMR, infrared spectroscopy, radiation scattering and diffraction (in particular on large instruments), electron and near-field microscopy, atomistic and coarse-grain modeling. These approaches concern various communities in the fields of polymers and soft matter as well as biochemistry and biology of these materials.